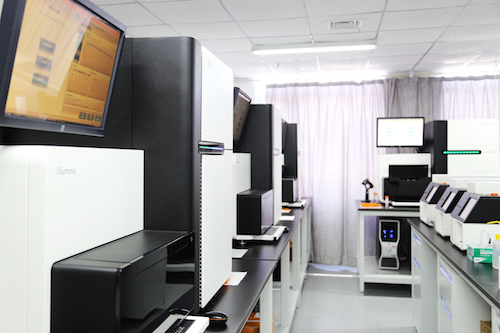 HTSC was established in 2010 as a core facility under unreserved joint support from BIOPIC, School of Life Sciences, and the Center for Life Sciences. From 2016 HTSC gained further fully support from ICG center, since then HTSC has expanded its wardrobe of multiple cutting edge high-throughput sequencers and upgraded the professional technical support team to a new level, to serve the ambitious goal of ICG to become a world leading genomic center in developing novel genomic tools and inspiring world class research in precision medicine.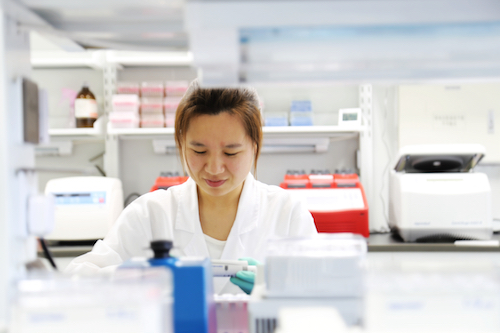 HTSC offers comprehensive genomic sequencing services, including whole genome sequencing, RNA sequencing, strand-specific RNA sequencing, small RNA sequencing, ChIP sequencing, multi-PCR products sequencing and human exome sequencing. Besides, it also integrates bioinformatics data analysis, such as gene expression profiling and variant calling etc., to provide a streamlined experience for all users. The center also explores new technologies, methods, and analytical tools to expand the existing service menu.
In the past years, HTSC has successfully supported many important national genomic research projects, including many funded by the Major Research plan of the National Natural Science Foundation of China, National Key Basic Research Program of China (973 Program), National High Technology Research and Development Program of China, etc. Hundreds of important research results were published on top-influential research journals, including cover-book stories on Cell, Nature and Science.
HTSC is now the top high-throughput sequencing core among the Chinese academic community in terms of scale, technical level and service quality.
Office Website http://biopic.pku.edu.cn/Sequence/